Alutecta & Environment
ALUTECTA manufactures aluminium components, from the idea to the finished product. To do so, we need a responsible, qualified staff, aluminium as the material, chemical products, a broad variety of production facilities and machines as well as energy-intensive processes. We are aware that this goes along with consumption of resources and production of waste products. We have been producing at our Kirchberg site since 1970, our staff is deeply rooted in this region and feels responsible for the environment.
"Constant change by striving for improvement and innovation constitute the major fundamentals of the corporate philosophy of ALUTECTA". And we do whatever we can to keep environmental pollution to a minimum. In practical terms: Waste water has been cleaned since the very beginning. Chemical products are moved and stored in a way, that the potential danger of a contamination is excluded. Used air is sucked off, filtered where required and fresh air is fed back to the production process. All waste is recycled.
---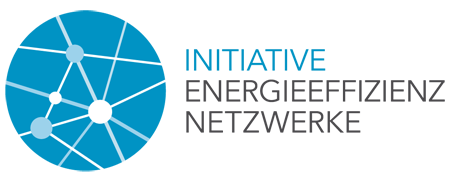 Energy efficiency network IHK Koblenz Süd
To step up our efforts to reduce energy consumption and support a sustainable production, we have joined the IHK energy efficiency network Koblenz Süd. Alutecta has been a member since 2015.
---
Aluminium Recycling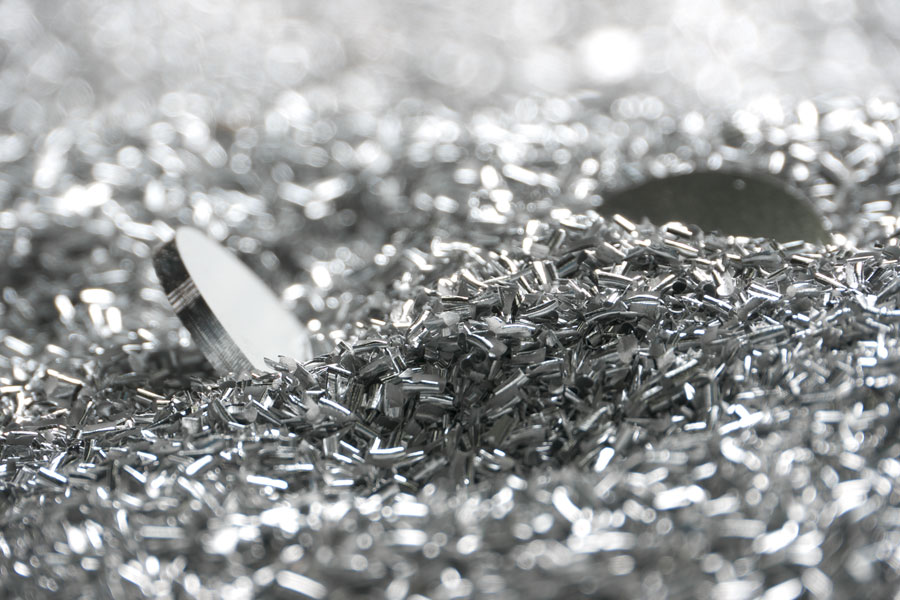 Aluminium is a particularly valuable raw material. In comparison to primary production, only 5 per cent of the energy is needed to remelt aluminium waste for further use. 75% of all aluminium material ever produced are still in use throughout the world.*(Source www.recycling.word-aluminium.org). ALUTECTA feeds 100% of its aluminium waste such as chips, cuttings and remnants back into the material cycle. Our processing technologies are optimized in a way not to contaminate the material.
Powder Recovery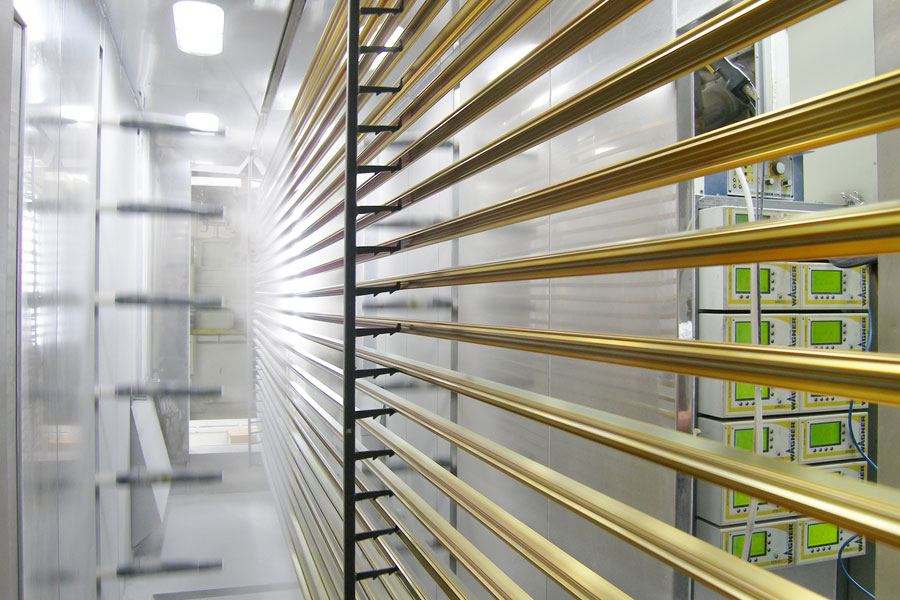 Powder-coating is a technology that does not require use of solvents. Cured under heat it provides an excellent, permanent coating. During the coating process itself, the saving of material is a major issue. Thanks to modern facilities and electrostatic charge, the powder is applied exactly and only where it is needed. Any remains are fed back to the cycle by powder recovery. Sustainability thanks to a high product quality and maximum savings allow a powder efficiency of approx. 95%. Oven energy is recovered.
Save Energy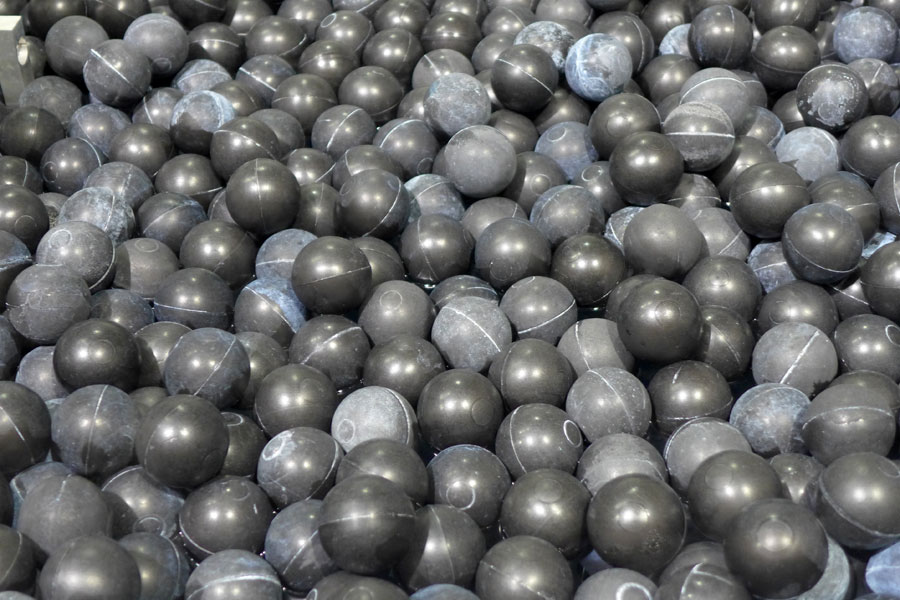 Our processes are energy-intensive - we need electricity for the ELectrolytic OXidation of ALuminium (ELOXAL) process. We are heating, we are cooling and in all our processes we constantly focus on energy saving.
Water treatment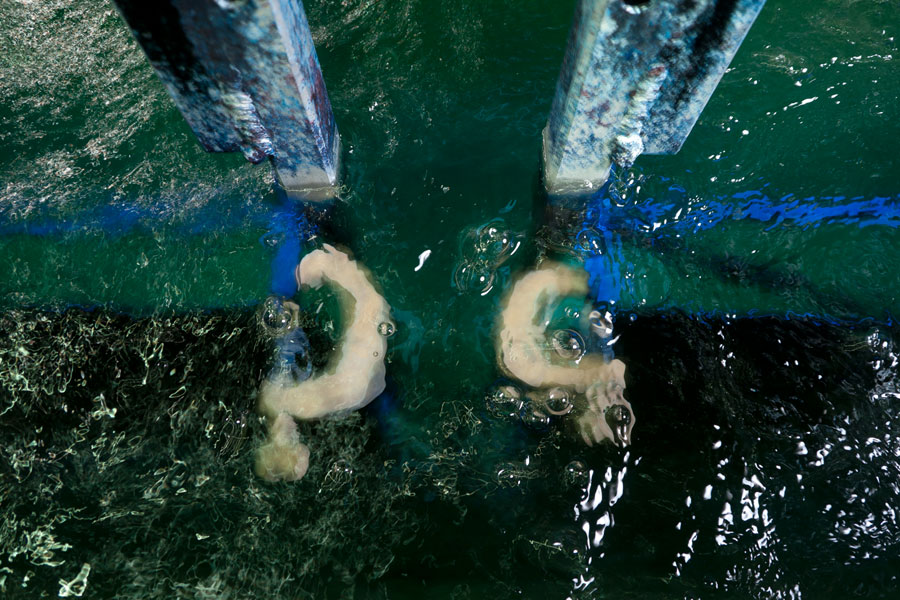 Immersion baths are an essential component of the anodising plant and of pre-treatment in powder-coating. Waste water treatment in our own water treatment plant has been part of our production facilities right from the outset. Wastewaters are purified to 100%, neutralized and then fed back to the water cycle.
Trigeneration electricity production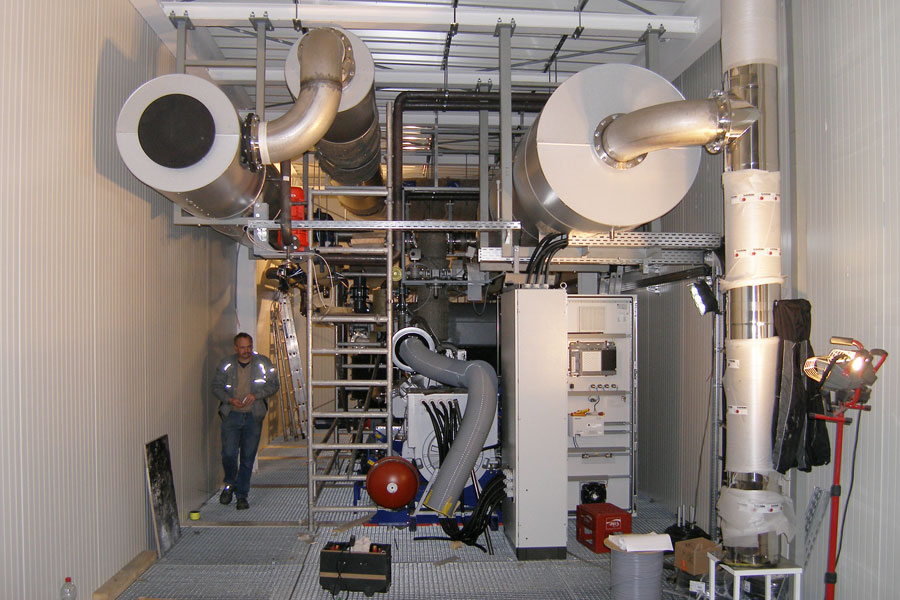 In 2012 ALUTECTA invested in a highly efficient block-type thermal power station, for a resource-friendly production of electricity, heating and cooling.