Sheet + Profile machining customized up to 7m
FORM + COLOUR + FUNCTION • All from one source! We transform your data (drawing / CAD) into a customized machined and surface-refined finished product up to 7m length.
CAD-workstations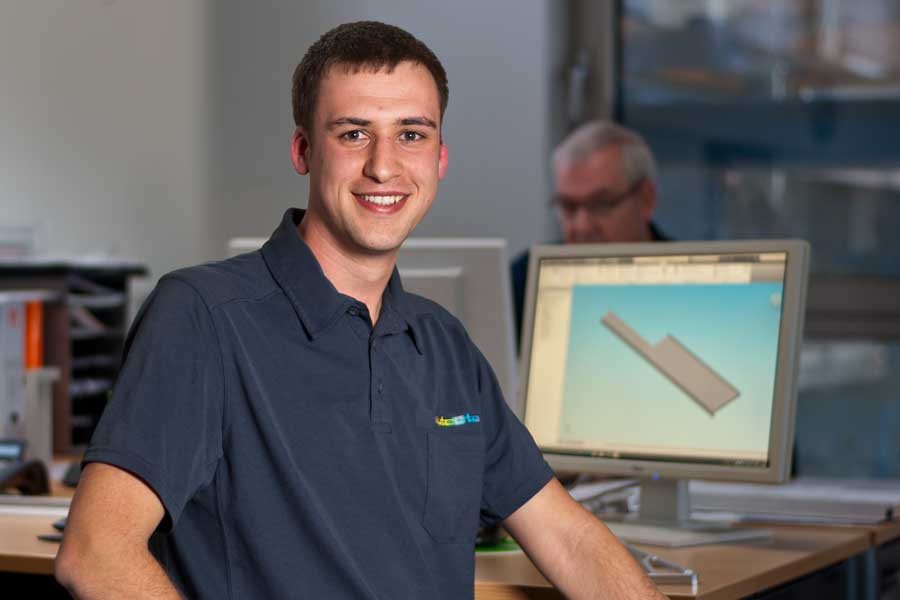 Sheet up to 3m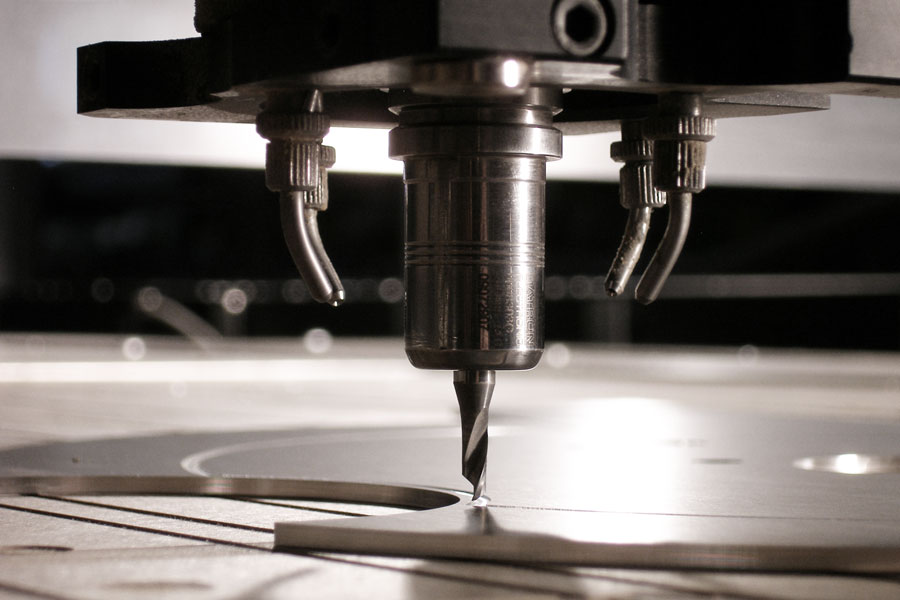 Profile up to 7m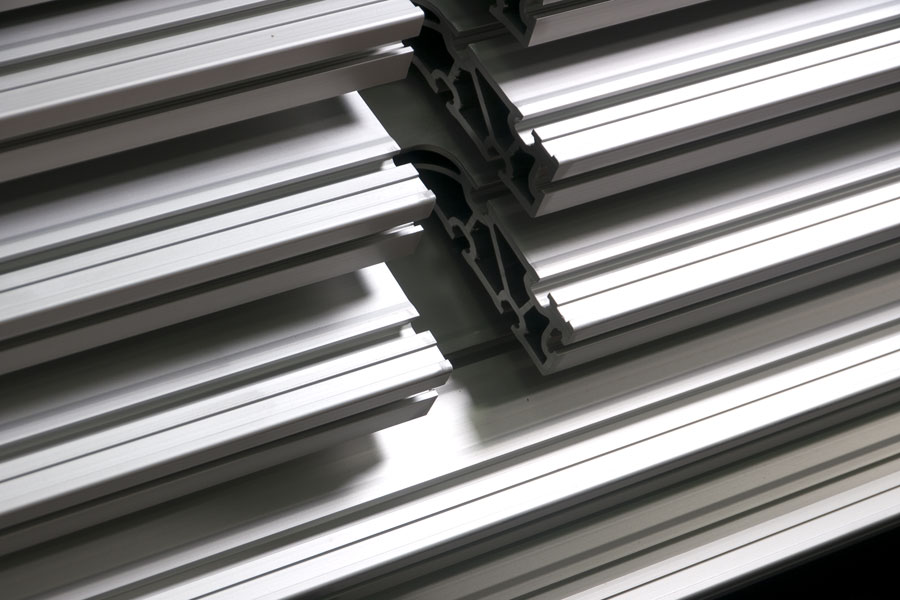 Series production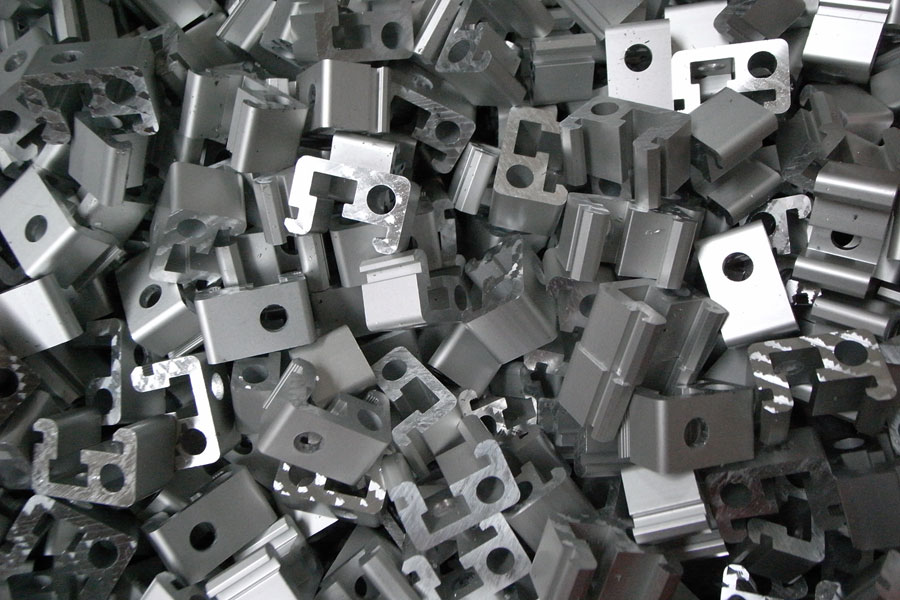 Welding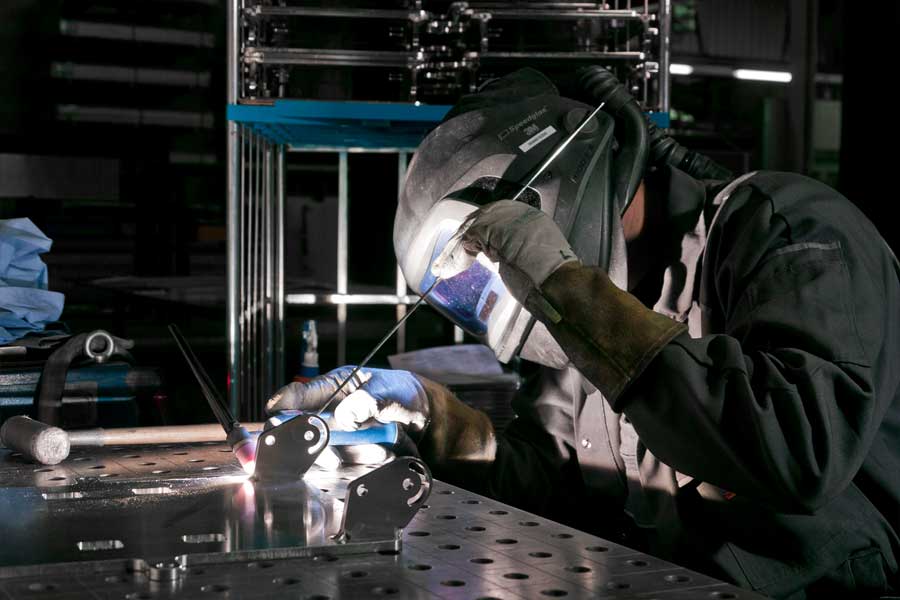 Assembly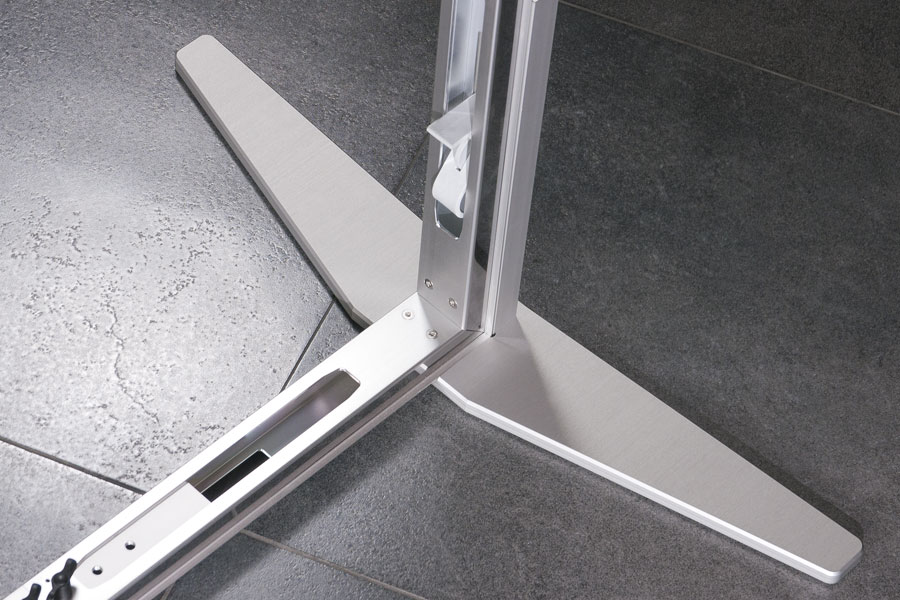 Canting up to 6m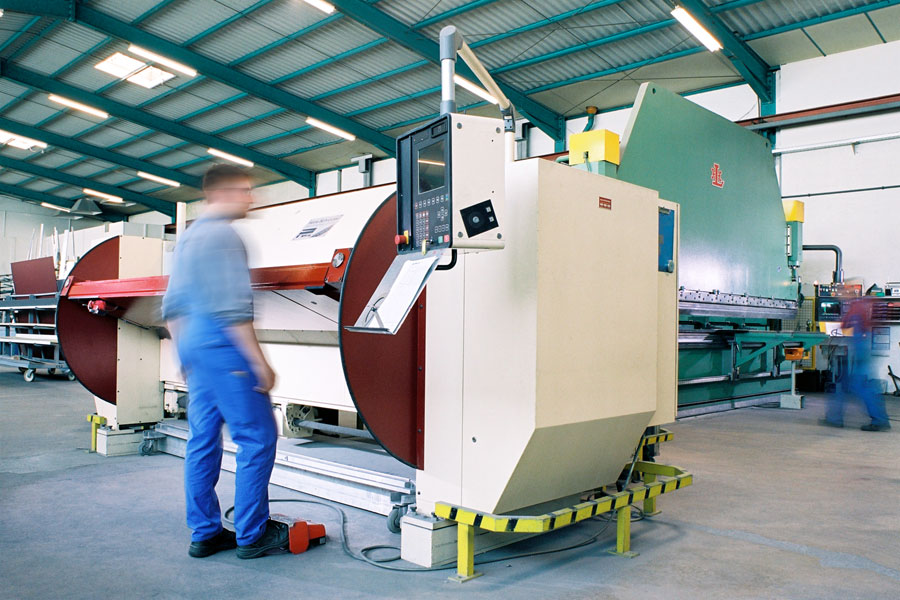 Sawing up to 7m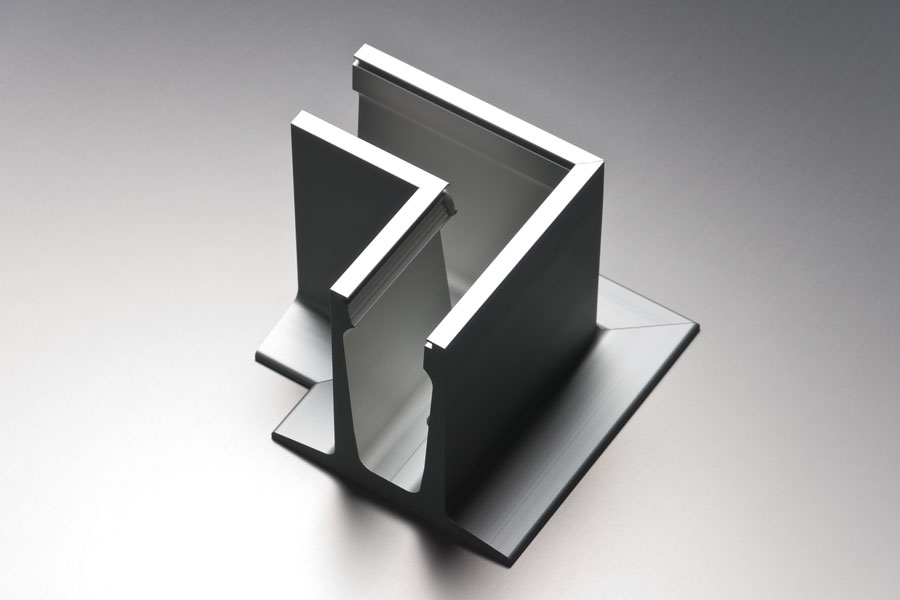 Stamping + Punching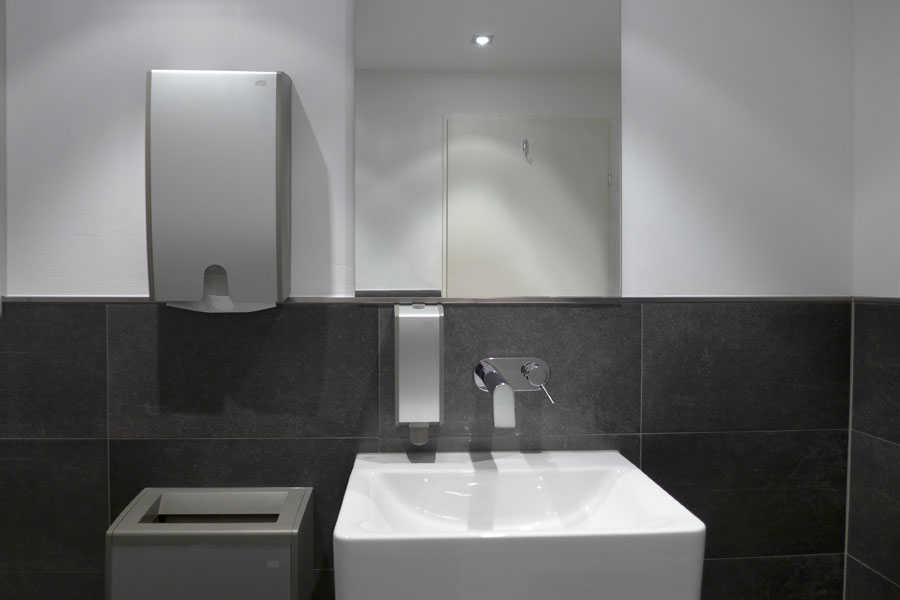 Formed sheets up to 6m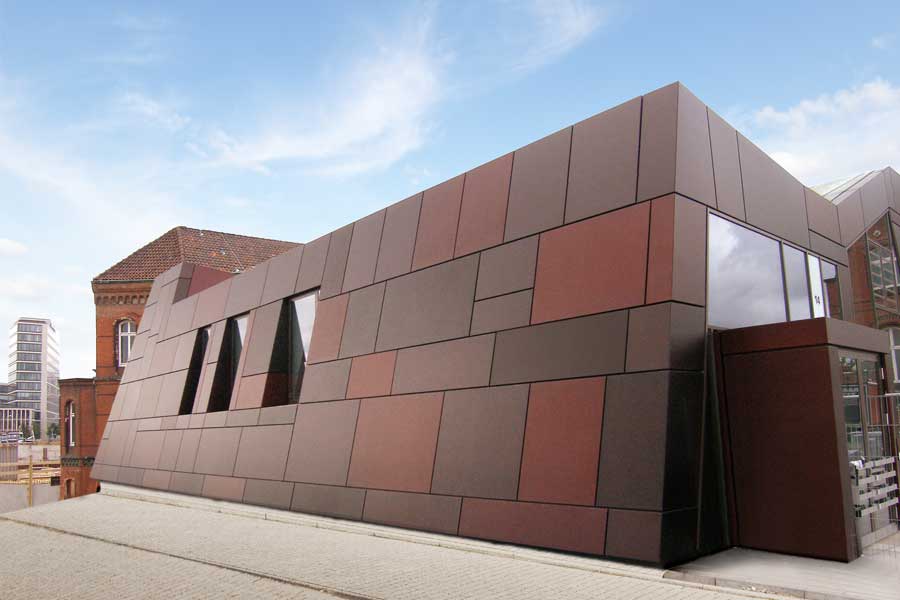 Bolt welding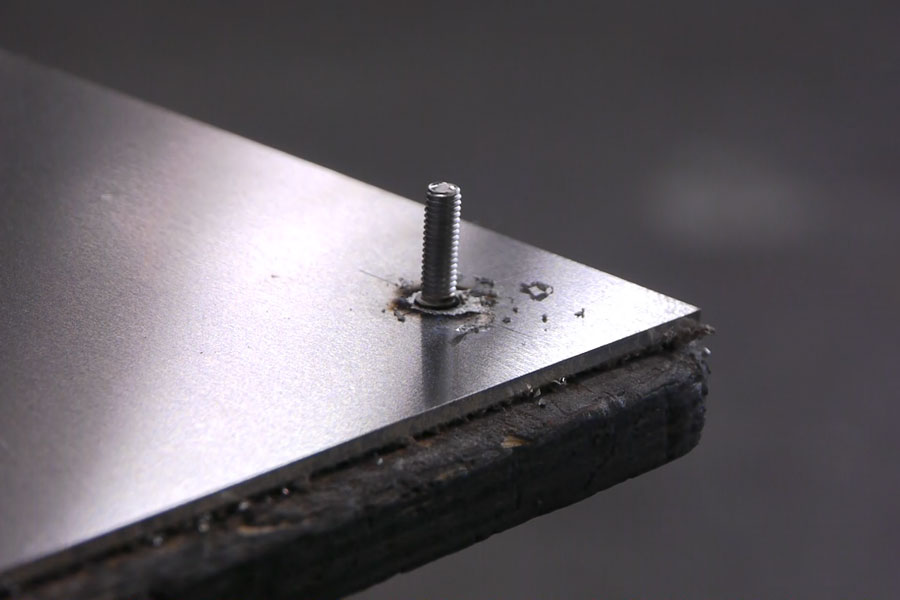 Component manufacturing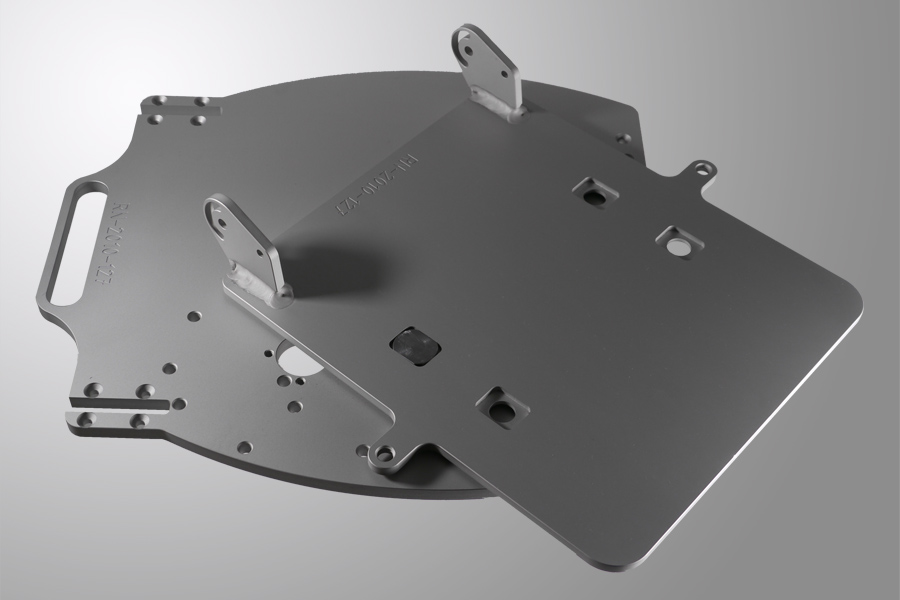 Sheets - Cutting - Milling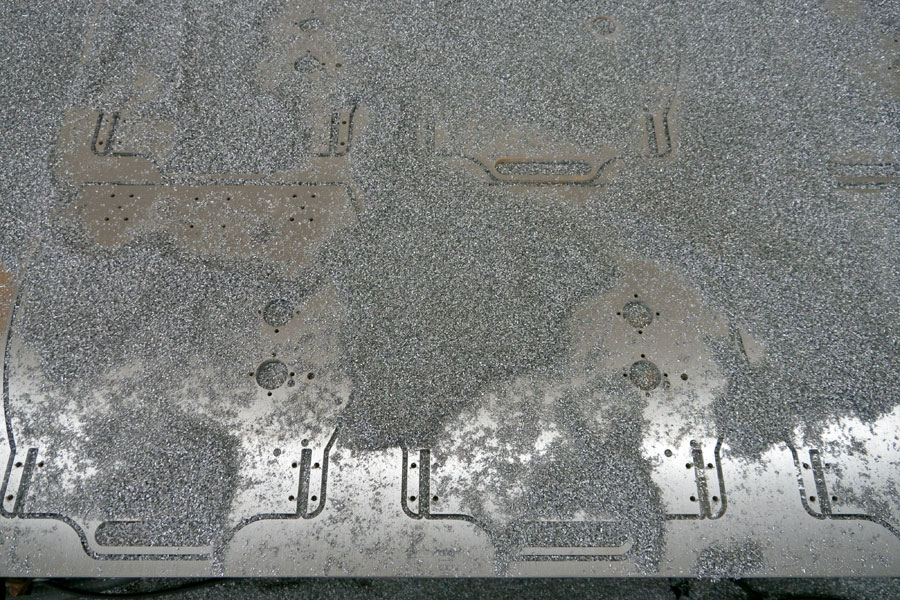 Façade claddings, covering hoods, housing components, sheet metal walls, cover plates... . The application range for cutomized aluminium sheet parts is infinite. And we cut sheets to order. Our metal sheers as well as our routeing and the punching machines enable us to bring metal sheets in any requested shape. We shape sheets by canting, bending or stamping and combine these forms with our surface finishes (anodising, powder-coating). This brings us in a position to produce almost any component from aluminium sheets. "All from one source" facilitates optimal use of material, machining and the supply of best quality with short lead time at a good price-performance ratio.
Sheets - Canting - Bending - Stamping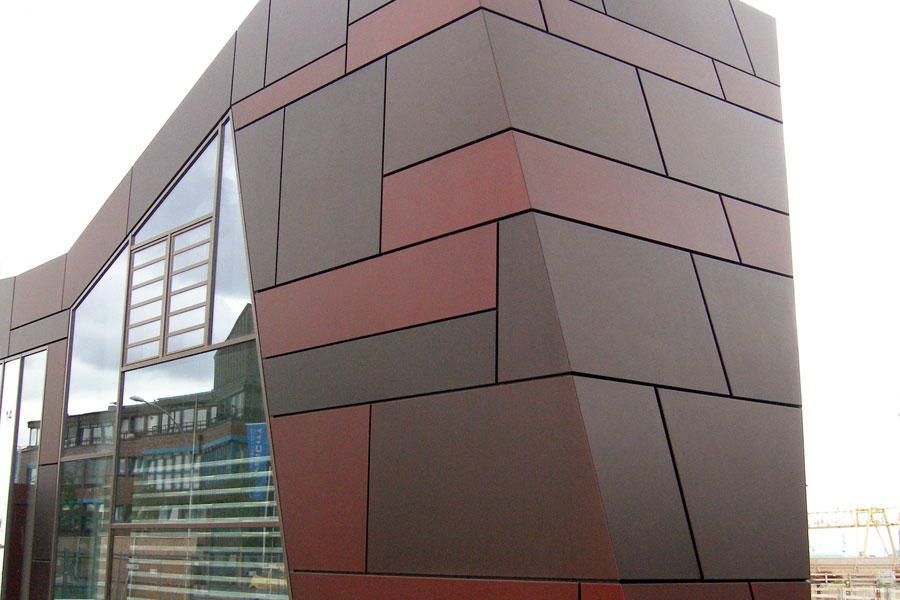 Cutting is one possibility to shape aluminium sheet components, further manufacturing options are canting, bending and stamping. For this purpose, ALUTECTA is using computer-controlled machining equipment and an experienced staff who can bring your ideas into shape. Here again, all production steps being combined in one site puts our efficient coordination to achieve the best price-performance ratio forward. Foils protect folded parts against possible scratching during shaping.
Sheets - A component in architecture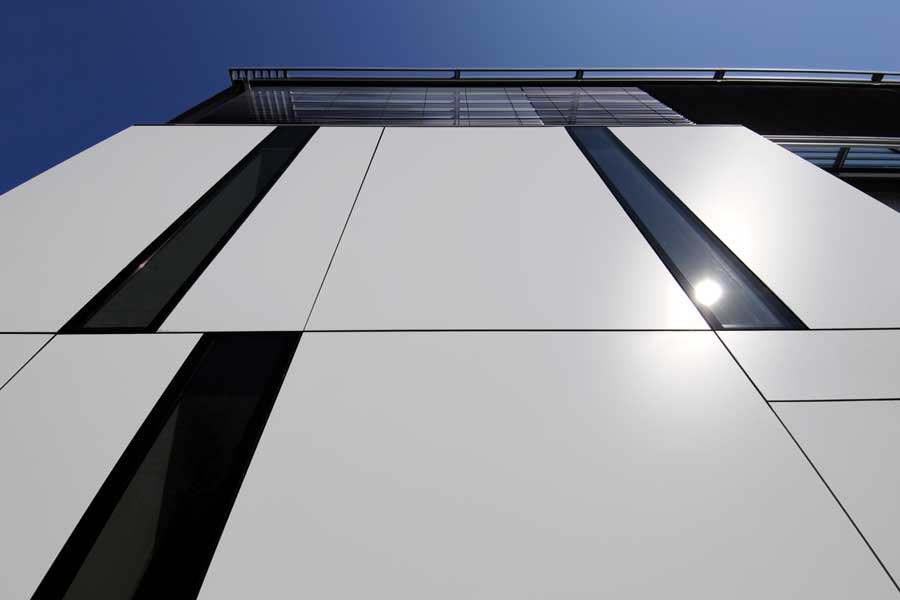 Especially in architecture, aluminium sheets are used as façade claddings, door panels, attics etc., frequently in combination with profiles. We combine both elements with the requested surface finish to obtain the finished component.
Sheets - Components for industry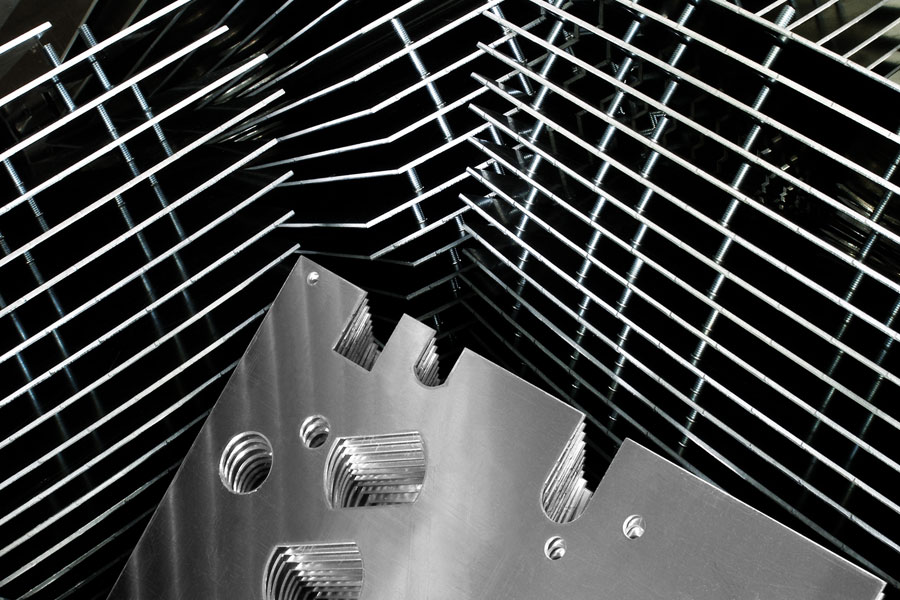 We transform aluminium sheet parts into covering hoods, housings, sheet metal walls, cover plates but just as well into furniture or design products. Our highly specialized staff takes a very important part in the production planning phase, e. g. when producing in series, and supports engineers, designers and developers in the optimal realisation of your ideas.
High-quality products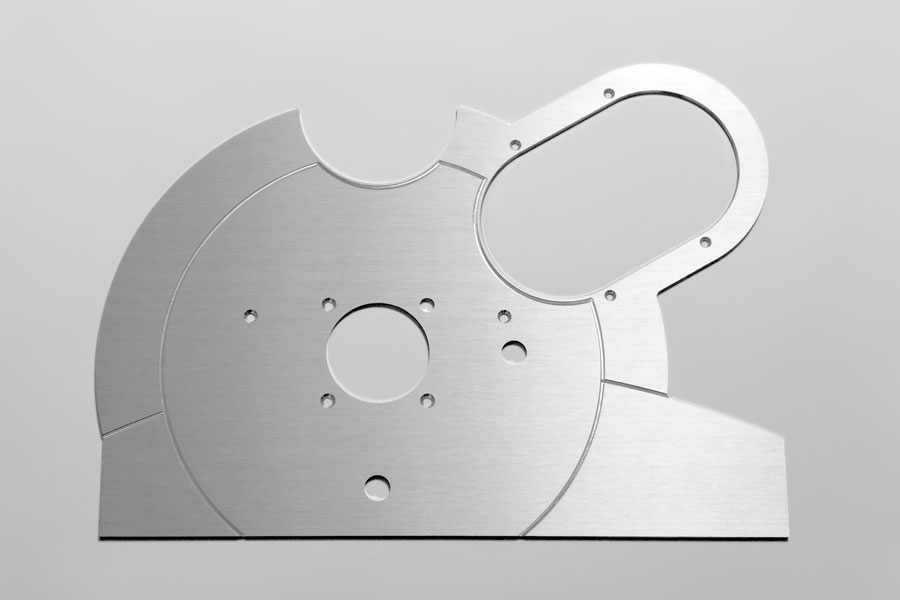 Aluminium components are used in high-quality products such as measuring and musical instruments, paper dispensers etc., and this for many reasons. Their optimal technical qualities such as low weight coupled with high stability and robust surfaces, in combination with a broad range of processing options are perfect reasons to choose aluminium. Its numerous design options and a unique feel are frequently the main reasons, both for the producer and the customer, to opt for products made of a sustainable material as is aluminium. Still looking for the perfect material? - We will be pleased to advise you!
Sheets + Profiles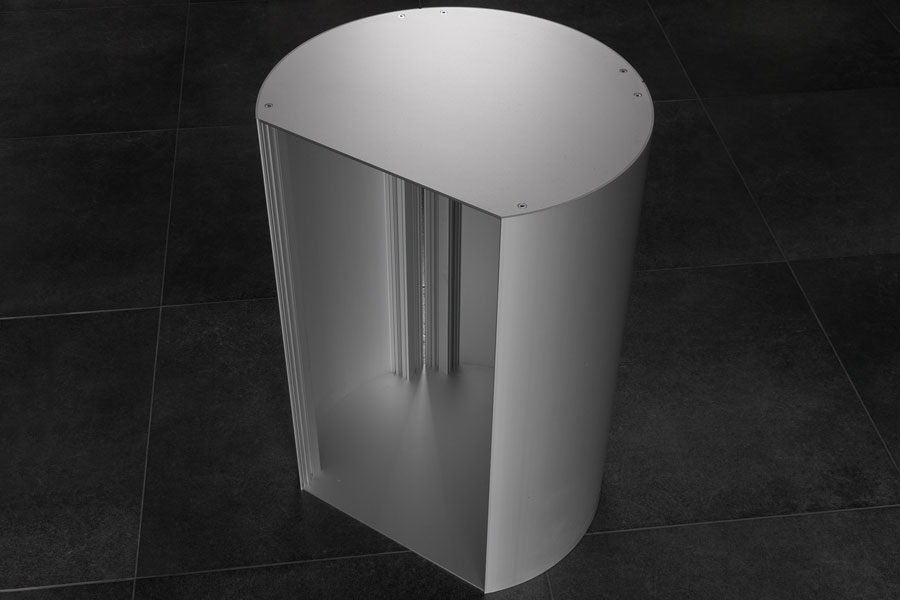 Looking for a suitable cover? We take care of that! Profiles can be shaped in an infinite number of ways but profile end covers are yet frequently lacking. Our high-precision processing machines enable us to manufacture high-quality profile end covers, e. g. for vehicle construction or, as shown in the picture, for furniture.
Profiles - Sewing - Milling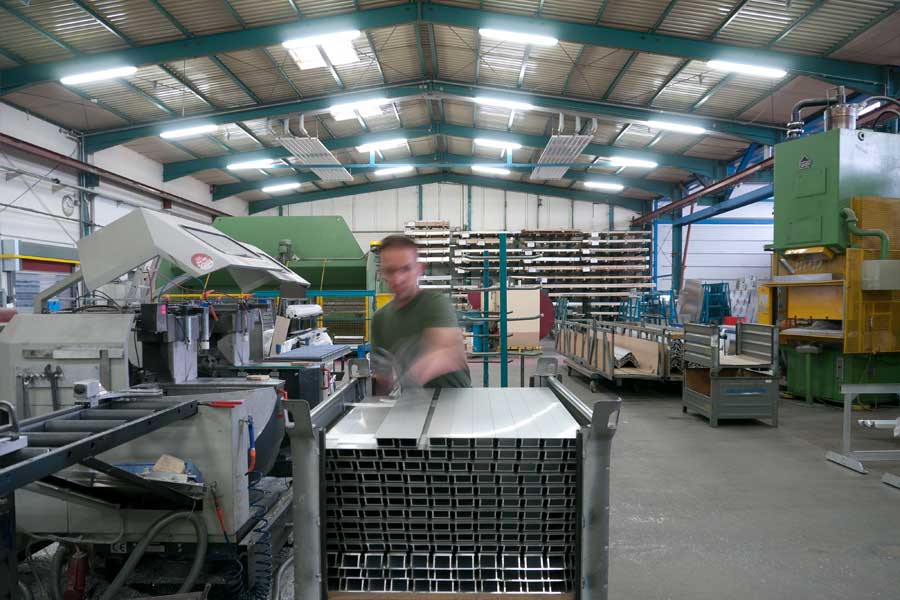 Customized aluminium profiles are used in many sectors such as architecture, mechanical engineering, vehicle construction, furniture, design products... . ALUTECTA gives shapes to profiles. With our highly trained staff, modern and flexible production facilities and more than 45 years of experience in working with aluminium, we offer a broad vertical range of manufacture combined with maximum flexibility. Inclusive of ideas and advice. We thus manufacture aluminium components reaching from the individual, custom-tailored profile for an automatic aluminium rolling door up to the series production of angle-shaped constructions for a railing system in architecture. Either do the parts merely undergo one production step, e. g. machining processes such as sewing, drilling and milling. Or else the customer exploits synergies by combination of the numerous options and has his parts entirely manufactured, inclusive of surface and assembly. This is where the "all from one source" service puts our efficient coordination of production steps to achieve optimum quality, short delivery times and the best price-performance ratio forward.
Grinding, Micro-polishing, Brushing, Polishing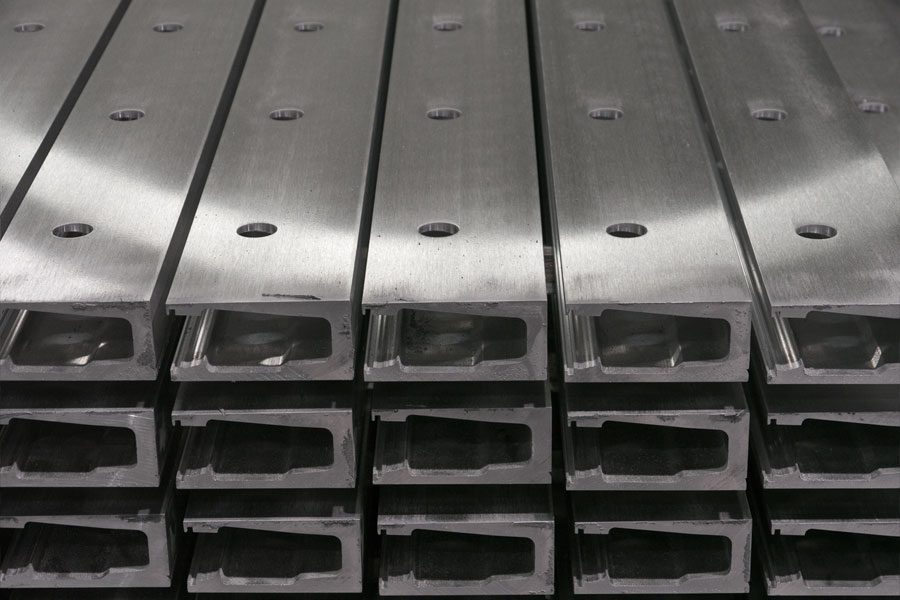 The various techniques of mechanical surface treatment such as grinding, micro-polishing, brushing and polishing allow the shaping and matting of the aluminium surface (see also anodising / pre-treatment). By doing so, the most various effects can be obtained and are preserved after anodising.



Possible component size:

length 7000 mm x width 400 mm