SANDALOR® colour anodisation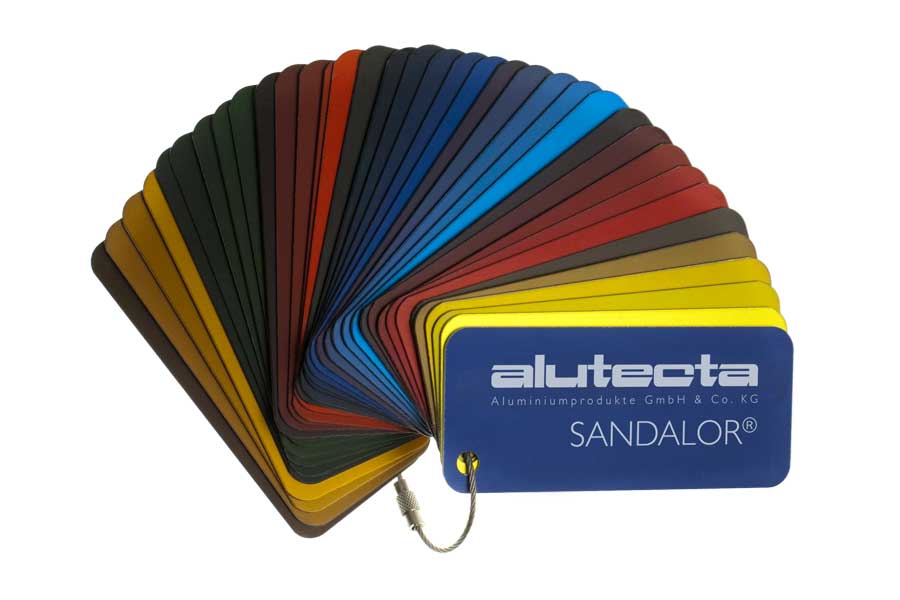 The SANDALOR® colour anodisation - technology extends the available colour range to yellow, gold, red, blue and turquoise. By combination with the Colour-two-stage process, SANDALOR® colours can be obtained in various brightness levels. The play of colours between e.g. the basic colour red and red-black is vibrant with bright metallic effects. The lightfastness of the colourants we use ranges beyond value 8 on the ISO-Blue-Scale and is thus suitable for any kind of application, even for outside applications in architecture.


The - process
With the combination of the two-step process for the electrolytic coloring of anodized aluminium and the absorption of dyes in a dye bath, numerous shades (yellow, gold, red, blue and turquoise) may be achieved for varying levels of brightness. Whereas electrolytically embedded metal oxides may be found on the pore bottom, adsorptive shades deposit along the pore walls (see Ill.). The lightfastness of the dyes we use exceeds value 8 of the ISO-Blue-Scale. The color effect is extremely vivid with bright metallic shades.

SANDALOR® colour anodisation possible component size :
length 7000 mm x width 600 mm x height 2000 mm

Please ask for specimen or samples!

Illustration: Aluminium surface with anodic pore, two-step process for electrolytic coloring, SANDALOR® colouring and sealing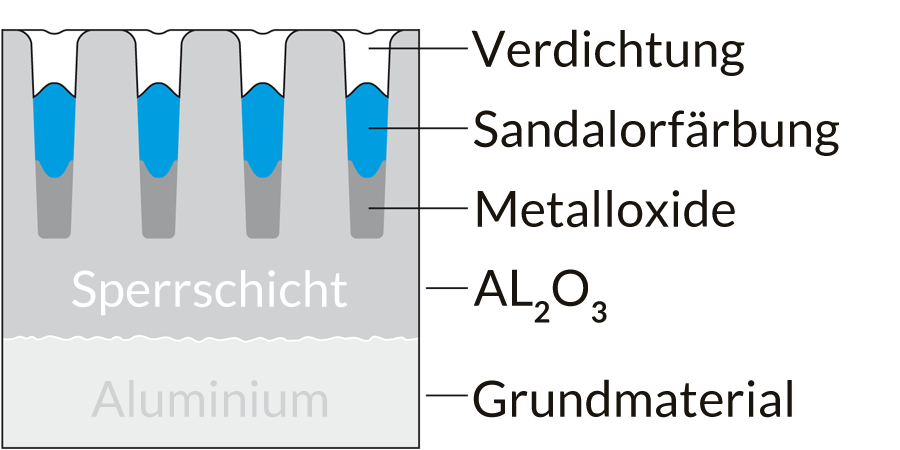 - Colours - Outside
Sandalor® Yellow
S100-0
S100-1
S100-2
S100-3
S100-4
Sandalor® Gold
S120-0
S120-1
S120-2
S120-3
S120-4
Sandalor® Red
S140-0
S140-1
S140-2
S140-3
S140-4
Sandalor® Blue
S150-0
S150-1
S150-2
S150-3
S150-4
Sandalor® Turquoise
S160-0
S160-1
S160-2
S160-3
S160-4
- Colours - Inside
Sandalor® Orange
S130-0
S130-1
S130-2
S130-3
S130-4
Sandalor® Green
S170-0
S170-1
S170-2
S170-3
S170-4
Pretreatment E0-E6
Anodically obtained oxide layers are translucent. The major part of the light falling onto an anodized surface is not reflected on the surface of the oxide layer itself but on the oxide layer/metal interface. This is why its metallic appearance may be maintained during anodizing.

Pretreatment is thus of vital importance as for the visual effect of anodized aluminium.

We distinguish between two processes: chemical pretreatement by alkaline etching in which case a matt surface is produced, and mechanical pretreatment through brushing, grinding, polishing etc.. This is how various surface effects can be achieved (gloss, grind or matting).

The following illustrations show the combination of colour S100-0 an the various pretreatment methods are marked by their respective abbreviations E0 to E6 according to DIN 17611.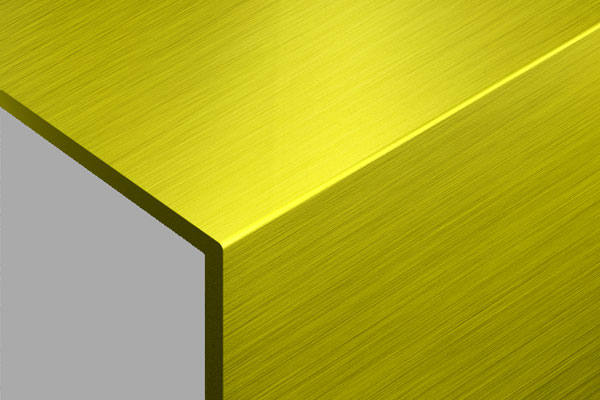 E1 S100-0
Grinded, anodised and sealed.
Relatively uniform surface with duller appearance: small die marks or scratches are removed (no surface grinding). Depending on the size of the abrasive grain, coarser or finer chatter marks remain visible.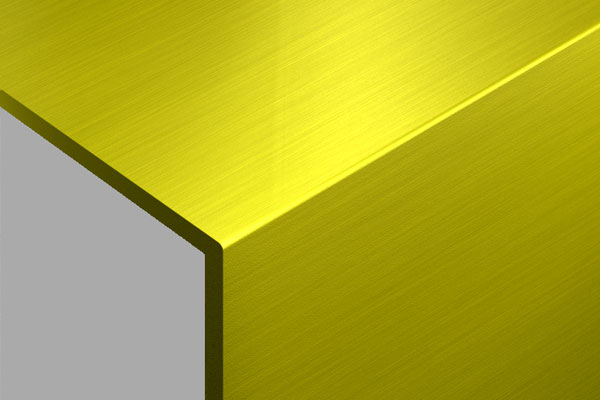 E2 S100-0
Brushed, anodised and sealed.
Uniform, bright surface. Brushing is visible. Die marks, scratches etc are only partly removed. Easy to clean, high self-cleaning effect on outdoor applications. Most common mechanical pretreatment.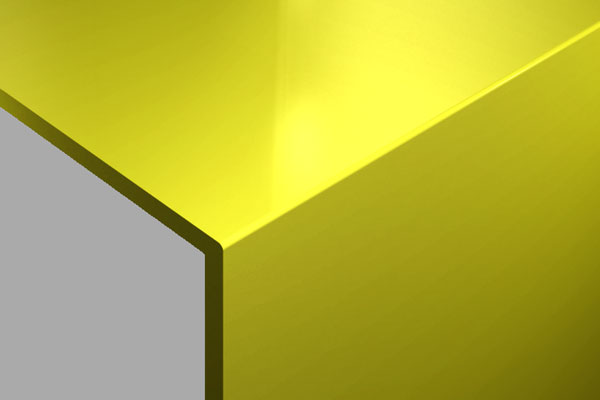 E5 S100-0
Grinded and polished, anodised and sealed.
Even, glossy surface: die or chafe marks and other surface defects – especially hidden corrosion phenomena – that may show for E0 or E6 are removed, (no surface grinding).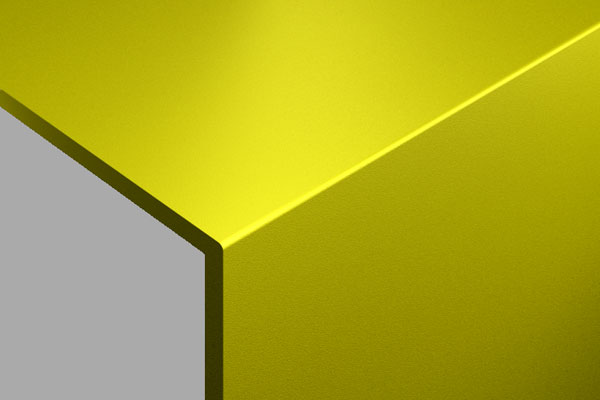 E6 S100-0
Chemical pretreatment, anodised and sealed.
Matt, rough surface: die or chafe marks and other surface defects are partly removed. Material-induced surface defects may not always be avoided. Possible corrosion phenomena affecting the aesthetic appearance and which could not or difficultly be identified prior to etching, may show as a result of this treatment. Please ask for specimen or samples!