Eiffel tower pavilions in SANDALOR®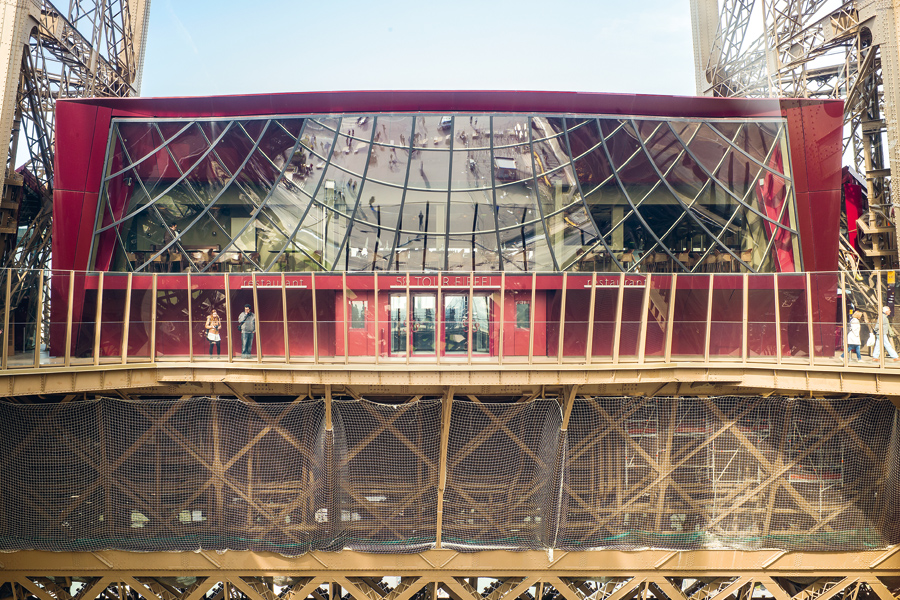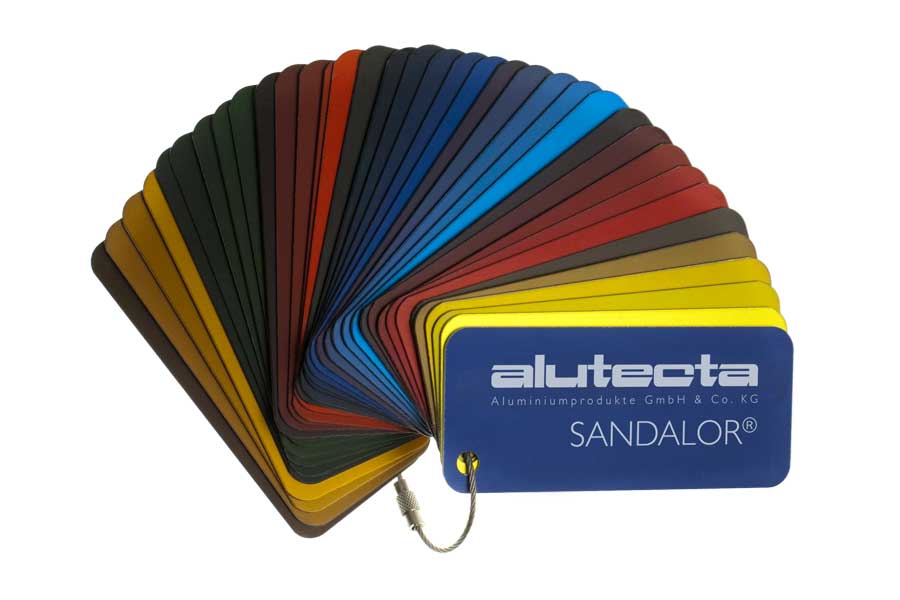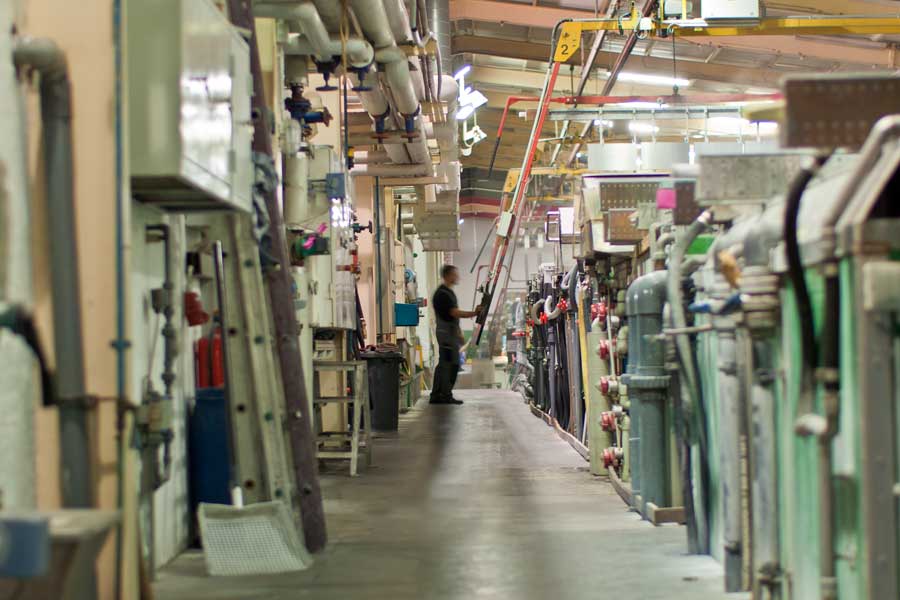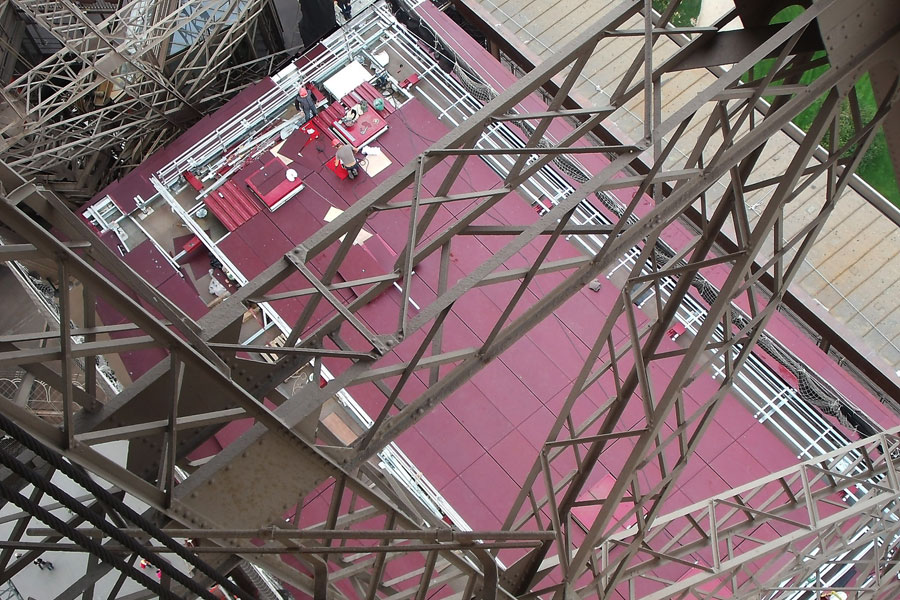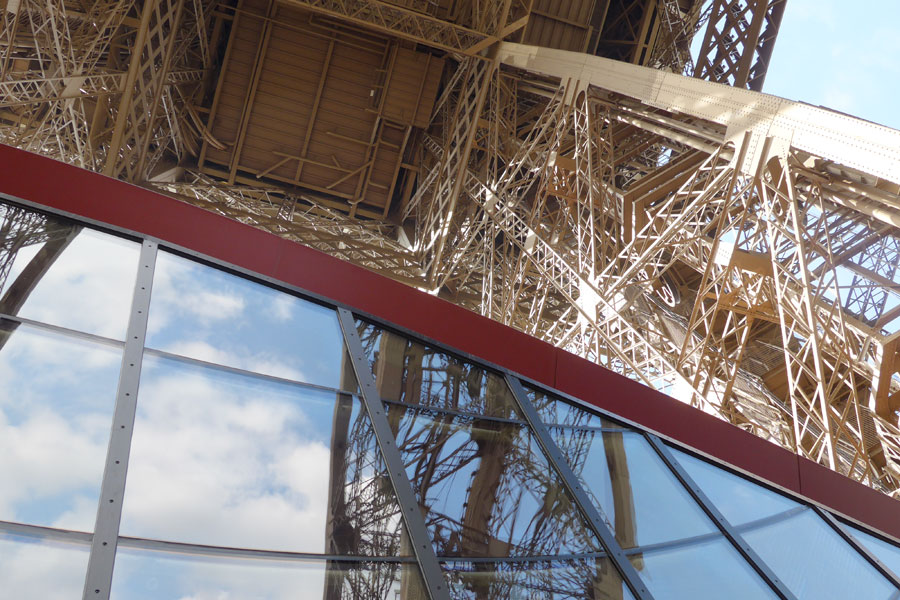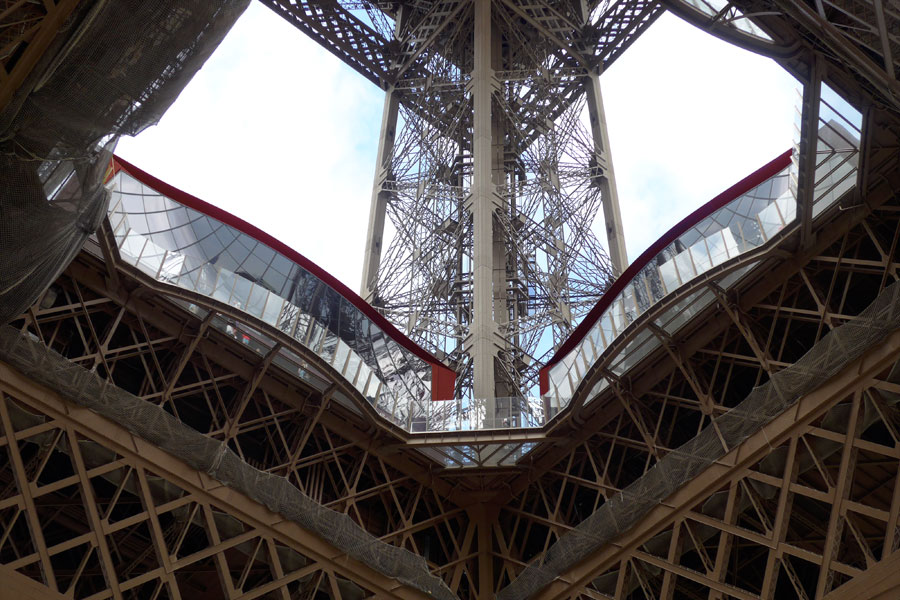 Since October 2014, three new pavilions have been made available to the public on the first floor of the Eiffel tower in Paris. The pavilions were designed by the Paris architecture firm Moatti et Rivière. Their sheet metal cladding was, among others, realised with metal sheet elements by ALUTECTA in Kirchberg. Sheets have been anodised and coloured with Sandalor shade S140-2 in the two-stage process.



A survey on possible colour schemes was conducted in Paris in 2012. Citizens and visitors of the City of Paris were given the opportunity to choose, among a certain range of colour samples, the surface to be applied on the three new pavilions on the first floor of the Eiffel Tower. The choice consisted in various anodised colours. ALUTECTA, situated in Kirchberg (Hunsrück), proposed the winning red colour sample manufactured as a combination of an anodised and a SANDALOR®-colouring that appealed best to popular taste. The key factor in the decision surely consisted in the specific properties and colour of the anodised surface. A pleasant soft feel and the preserved metallic look with varying light impressions that give life to colour. Work started in 2013, the pavilions were completed in October 2014. ALUTECTA contributed to the realisation of the pavilions with complete metal sheet elements that had been machined, shaped, anodised and coloured according to the two-stage process. A French company was entrusted with the mounting of the components.
Michael Oswald is proud of this project and welcomes the fact that the compounds manufactured in Kirchberg are now part of the Eiffel Tower in Paris. ALUTECTA supplies "all from one source, made in Germany". The company's corporate philosophy and its focus on its role as service provider covering all aspects of aluminium as a building material are well received, which is why products manufactured in Kirchberg can be found time and again in extraordinary national and international projects. Finished complete components or individual services in the fields of surface finishing and CNC-machining of metal sheets and profiles came into operation for the Hamburg Überseequartier Information Pavilion, the Biomedical Research Center Gießen or currently in a mosque in Chechnya. "Customers benefit from our broad range of manufacture in several ways", states Michael Oswald, "not only are we in a position to guarantee shorter delivery times and supply high-quality products at valuable prices. The achievement of many projects can only be reached with an efficient synergy maintained between CNC-machining of sheets and profiles and surface refinement." ALUTECTA thus frequently acts as a generator for innovative technical concepts, that ideally merge the building material's properties with available manufacturing options to obtain a perfect, economically viable product. 

Service Advice Surface:
 2 years of preparatory work comprising consulting, sampling, planning aid



Production steps Surface
Preparation for surface finish application
Hanging of plates for anodising line
Anodising
Pre-colouring according to colour process
Sandalor - colouring
Taking down + packaging
Dispatch by freight forwarder to Gießen
Fotos:
1

Klaus Sikora

2

-

6

© ALUTECTA,